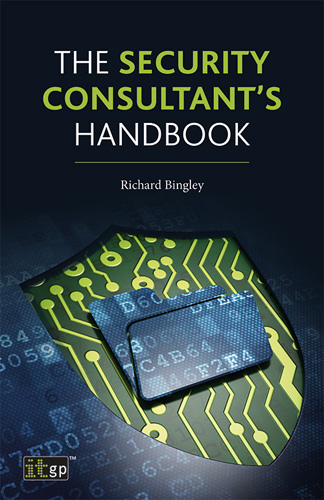 Description
The modern security practitioner has shifted from a predominantly protective site and assets manager to a leading contributor to overall organisational resilience. Accordingly, The Security Consultant's Handbook sets out a holistic overview of the essential core knowledge, emerging opportunities and approaches to corporate thinking that are increasingly demanded by employers and buyers in the security market.
This book provides essential direction for those who want to succeed in security, either individually or as part of a team. It also aims to stimulate some fresh ideas and provide new market routes for security professionals who may feel that they are underappreciated and overexerted in traditional business domains.
Distilling the author's fifteen years' experience as a security practitioner, and incorporating the results of some fifty interviews with leading security practitioners and a review of a wide range of supporting business literature, The Security Consultant's Handbook provides a wealth of knowledge for the modern security practitioner. 
Featuring case studies, checklists and helpful chapter summaries, it aims to be a practical and enabling guide for security officers and contractors. Its purpose is to plug information gaps or provoke new ideas, and provide a real-world support tool for those who want to offer their clients safe, proportionate and value-driven security services.
Discover essential guidance on how to succeed in the security industry with this captivating book.
Reviews
Table Of Contents
1: Becoming an Entrepreneur in the Security Business
2: Becoming a Developed Security Manager
3: Security Legislation and Regulation
4: Private Investigations
5: Information Security
6: Protective Security
7: Safe Business Travel 
8: Personal and Organisational Resilience