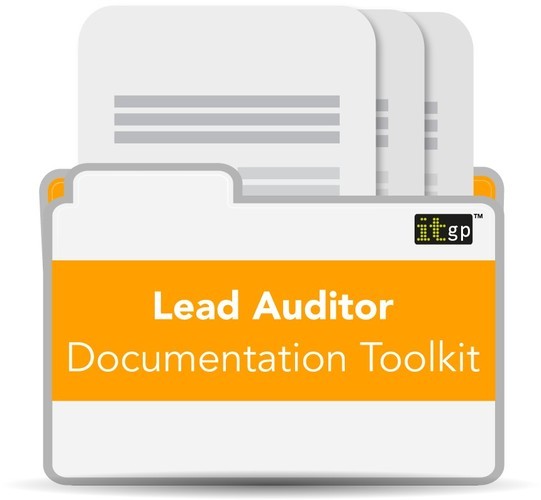 Details
SKU: 4160
Format: Toolkit
ISBN13: 9781849286978
BIC: BUSINESS & MANAGEMENT, Quality Assurance (QA) & Total Quality Management (TQM)
BISAC: TECHNOLOGY & ENGINEERING / Quality Control, BUSINESS & ECONOMICS / General
Published: 01 Jun 2012
Availability: In Stock

Description
Auditing provides invaluable assistance to any organisations who like to keep their risk management and control processes up to scratch. This toolkit enables you to undertake your own audit programme by guiding you through the fundamental steps, monitoring the effectiveness and efficiency of your management systems policies and procedures.
All the documentation needed for an internal audit
This toolkit will enable you to plan and manage an internal audit of any management system, and meets the requirements of management standards such as ISO9001, ISO14001, ISO27001, ISO20000 and more. The toolkit includes: 
Internal Audit Procedure (MSS DOC 9.2)
Corrective and Preventive Action Procedure (MSS DOC 10.1)
Audit Schedule (MSS REC 9.2.1)
Internal Audit Report Lead Sheet (MSS REC 9.2.2)
Non-Conformance Report (MSS REC 10.1.1A)
Non-Conformance Report Log (MSS REC 10.1.1B)
This toolkit will encourage you to monitor, review and refine your current controls for the better, providing you with documented reports serving as evidence when seeking certification to your management system.
Kick start your independent audit today.
Table Of Contents
Introduction
This documentation toolkit has adopted the structure and numbering reference that reflects the Annex SL structure. This toolkit meets the requirements of, and integrates with, ISO 9001:2015, ISO 14001:2015 and ISO 27001:2013.
MSS – Management system standard
DOC/REC – document type (document / record)
Number reference – associated Annex SL clause
Section 9 – Performance Evaluation
Internal Audit Procedure                                    MSS DOC 9.2
Audit Schedule                                                  MSS REC 9.2.1
Internal Audit Report Lead Sheet                        MSS REC 9.2.2 
Section 10 – Continual Improvement
Corrective and Preventive Action Procedure         MSS DOC 10.1
Non-Conformance Report                                   MSS REC 10.1.1a
Non-Conformance Report Log                             MSS REC 10.1.1b
Other documents
Quick Start Guide
Lead Auditor Guidelines
Copyright licence agreement
User input work sheet
Reviews