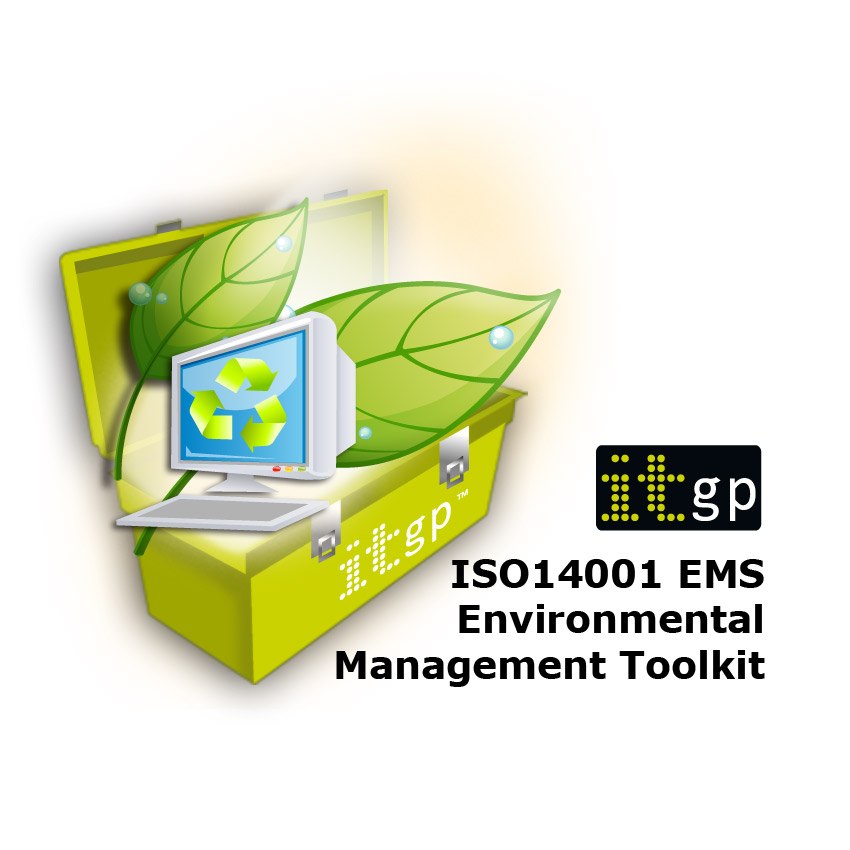 ISO14001 2004 EMS Documentation Toolkit
Details
SKU: 3101
Format: Toolkit
ISBN13: 9781849286343
BIC: Corporate governance & responsibilities, Business and the environment: 'green' approaches to business
BISAC: COMPUTERS / General, BUSINESS & ECONOMICS / Green Business
Published: 01 Jan 2010
Availability:

Description
Every organisation needs to control the environmental impact of its activities, products and services, as always whilst showing continual improvement in its environmental performance.
An EMS (environmental management system) helps to bring these aspects of every organisation into a business management system that benefits the individual organisation. It helps the organisation to manage and control those environmental aspects where they are expected to have, and are responsible for having, an influence.
This unique toolkit contains a full suite of documentation templates that will help you prepare for and implement an environmental management system (EMS) that complies with ISO14001:2004, the environmental management system standard.
This toolkit contains an EMS manual, environmental policies and procedures, plus the necessary forms, records and work instructions to underpin those policies and procedures.
This ISO14001 EMS environmental management system toolkit is suitable for all organisations. The policy and procedure templates are generally applicable, across all industries, and the specific guidance on green office and green IT are relevant to virtually every business, as virtually every business uses IT and has offices.
Buy the ISO14001:2004 EMS Toolkit today!
Table Of Contents
1. Contents List and Details of Upgrade to recent versions
2. Introduction and user guidance for the ISO14001 Documentation Toolkit
3. Blank templates: a. Policy, procedure, work instructions, meeting agenda, meeting minutes, schedule, checklist
ISO14001MODEL DOCUMENTS CONTAINED IN THE TOOLKIT
4. EMS Manual
5. Document control procedure (DOC EP 1)
6. Control of records procedure (DOC EP 2)
7. Corrective Action, Preventive Action Procedure (DOC EP 3)
8. Corrective Preventive Action Report (REC EF 3)
9. Internal audit procedure (DOC EP 4)
10. Management review (DOC EP 5)
11. Management review record ( REC EF 5)
12.Control of non-Conformance (DOC EP 6)
13. Internal Audit Report Lead Sheet (Rec MS-2A)
14. Internal Audit Schedule (Rec MS-1A)
15. Non-conformance report (Rec MS-3A)
16. Non-conformance report log (Rec MS-4A)
17. New Starters (DOC EP 7)
18. Job Description (REC EF 7.1)
19. Induction Checklist (REC EF 7.2)
20. Training and Development (DOC EP 8)
21. Training Record (REC EF 8.1)
22. Training Matrix Record (REC EF 8.2)
23.Aspects, Impacts, Objectives, Targets and Programmes (DOC EP 9)
24. Objectives Form (REC EF 9.1)
25. Environmental Aspects Form (REC EF 9.2)
26. Legislation, Regulation and Other Requirements (DOC EP 10)
27. Legislation Schedule (REC EF 10.1)
28.Communications (DOC EP 11)
29.Communications Register (REC EF 11.1)
30. Emergency Preparedness and Response (DOC EP 12)
31. Operational Control (DOC EP 13)
32. Section 12 (Information systems acquisition)
33. Master List of Procedures (REC EF 1)
34. Master List of Records (REC EF 2)
35.Recycling Work Instruction (DOC EW 1)
36. Printing Work Instruction (DOC EW 2)
37. Waste Management Work Instruction (DOC EW 3)
38. Energy Management Work Instruction (DOC EW 4)
Reviews