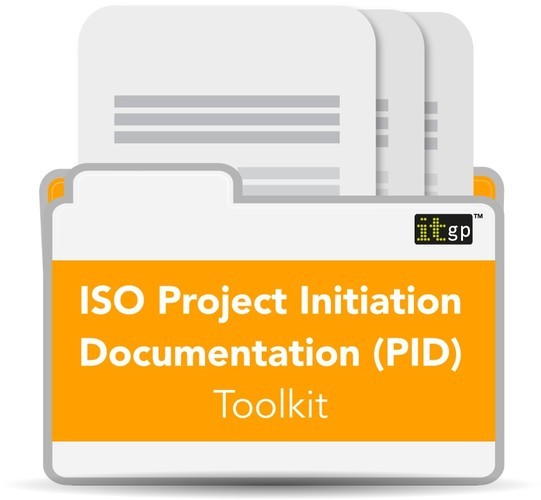 ISO Project Initiation Documentation (PID) Toolkit
Details
SKU: 4731
Format: Toolkit
ISBN13: 9781849287876
BIC: Project management, COMPUTING & INFORMATION TECHNOLOGY
BISAC: BUSINESS & ECONOMICS / Project Management, COMPUTERS / General
Published: 01 Oct 2015
Availability: In Stock

Description
This documentation toolkit helps you to identify the necessary steps in your ISO management system implementation, helping you establish a sound base for your project before seeking board-level commitment.
Included documentation:
Project initiation document (PID)
Project objectives
Project plan work instruction
Project plan template
Project risk register
Once these documents have been reviewed and approved, this toolkit will act as a base against which you can assess your project's progress, risks, issues, change and ongoing viability. The toolkit will help you to: 
Define your ISO project
Easily set out a full project plan before you seek board commitment
Identify the resources needed and establish project costs early, allowing you to manage your budget more effectively
Ensure your project's success by establishing the information you need before you start
Ideal starting point for any ISO management system standard implementation
Buy this toolkit and kick-start your management system implementation project. 
Table Of Contents
Procedures and processes
Project Initiation Document                      MSS-PI DOC 1.1
[ISO ] Project Objectives                          MSS-PI DOC 1.2
[ISO ] Project Plan                                   MSS-PI DOC 1.3
Records
[ISO ] Project Plan Record                        MSS-PI REC 1.3
[ISO ] Project Risk Register                      MSS-PI REC 1.4
Other documents
Copyright Licence
Reviews