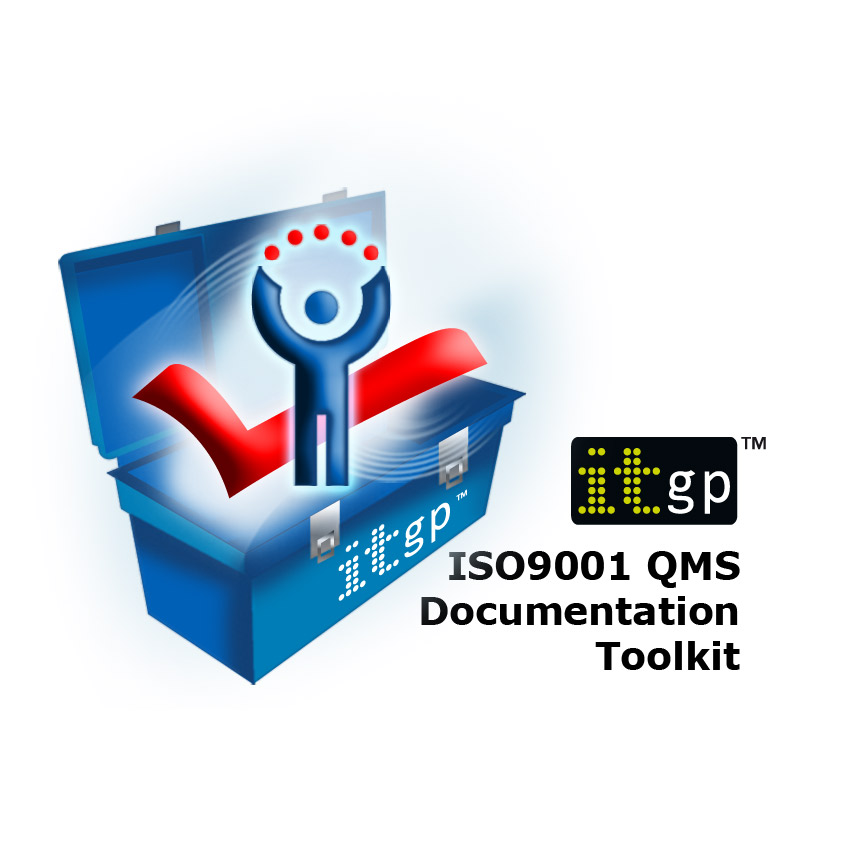 ISO 9001 2008 Quality Management System Documentation Toolkit
Details
SKU: 4038
Format: Toolkit
ISBN13: 9781849286336
BIC: Quality Assurance (QA) & Total Quality Management (TQM), Production & quality control management
BISAC: BUSINESS & ECONOMICS / Total Quality Management, BUSINESS & ECONOMICS / Quality Control, BUSINESS & ECONOMICS / Production & Operations Management
Published: 01 Mar 2010
Availability:

Description
This unique toolkit contains a full suite of documentation templates that will help you prepare for and implement a quality management system (QMS) that complies with ISO 9001, the quality management system standard.
Over 60 Model QMS Documents
This toolkit - which is capable of integrating with other ITGP toolkits to create an integrated management system - contains a manual, quality management policies and procedures, plus the necessary forms, records and work instructions to underpin those policies and procedures.
The QMS Documentation Toolkit List of Contents identifies over 60 separate documents that will help you accelerate the development and implementation of an ISO9001 QMS. The QMS toolkit has new and improved features to ease you through documentation.
Suitable for all organisations
This ISO9001 QMS quality management system toolkit is suitable for all organisations. The policy and procedure templates are generally applicable, across all industries.
Guidance included on how to upload your ITGP toolkit to your SharePoint document management system.
Buy the ISO9001 QMS Toolkit today.
Reviews