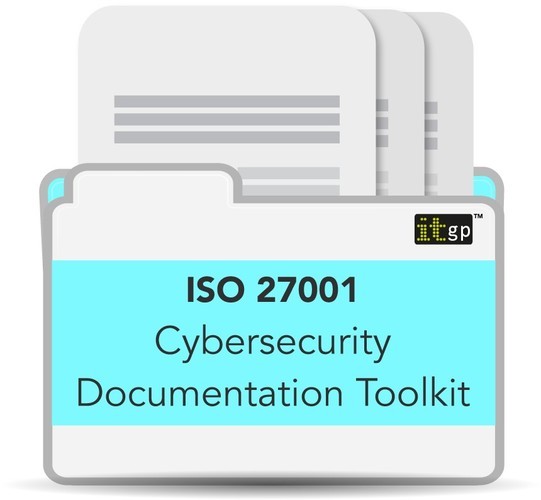 ISO 27001 Cybersecurity Documentation Toolkit - US version
Details
SKU: 4815
Format: Toolkit
ISBN13: 9781849289030
BIC: COMPUTER SECURITY, COMPUTING: GENERAL
BISAC: COMPUTERS / Security / General, COMPUTERS / General
Published: 16 Mar 2017
Availability: In Stock

Description
Combine industry-leading frameworks and best practice to meet your regulatory obligations and enhance your ability to prevent and withstand cybersecurity incidents.
Implement NIST SP 800-53 alongside ISO 27001:2013 to mitigate information and data security threats. By combining the two, you begin to coordinate all of your organizational security efforts coherently, consistently, and cost-effectively.
Ensure compliance with laws and regulations – a key focus of ISO 27001. This toolkit has been developed to incorporate the New York State Department of Financial Services Cybersecurity Regulations and Massachusetts 201 CMR 17.00 standards.
Achieve ISO 27001 certification and demonstrate that you are committed to the security of your information and data assets, putting your customers, stakeholders, suppliers, partners and personnel at the heart of your daily operations. Certification bodies require organizations to prove their compliance with the Standard with appropriate documentation, which can run to thousands of pages for more complex businesses.
Be assured, knowing that this toolkit has been designed and developed by expert ISO 27001 practitioners and enhanced by ten years of customer feedback and continual improvement. The toolkit provides a comprehensive set of documents for a robust ISO 27001-compliant cybersecurity management framework.
Accelerate your cybersecurity project with customizable documentation templates and guidance from industry experts.
Table of contents
This toolkit includes:
A complete set of mandatory and supporting ISO 27001 documentation.
Cybersecurity control documentation aligned with NIST SP 800-53 and the New York State Department of Financial Services Cybersecurity Requirements for Financial Services Companies
Coverage of Massachusetts 201 CMR 17.00: Standards for the Protection of Personal Information of Residents of the Commonwealth
Top-level instructions and guidance to help you get started
Project tools to guide your implementation journey, including gap analysis and mapping documents
Reviews