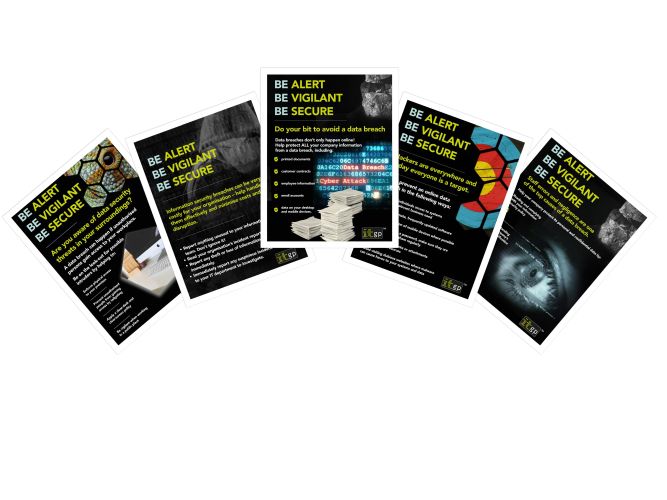 Information Security Awareness Posters
Description
ISO 27001 is a family of standards that helps organisations keep information assets secure, preventing information security breaches and avoiding the resulting financial and reputational damage that can occur. Whether you are pursuing ISO 27001 certification, or simply trying to raise awareness of the golden rules of information security, these posters are a great, low cost resource for promoting a strong information security stance within your organisation.
Ensure that staff are engaged with your information security measures and cyber security approaches with this set of five* visually captivating posters that can be displayed around your office, in key locations, to reinforce information security awareness in the workplace.
The posters have been designed to work in any organisation, enabling you to educate your staff on different topics and help them adhere to information security best practices. Each set includes posters covering:
Did you know staff errors and negligence are one of the top causes of a data breach?
Do your bit to avoid a data breach
Are you aware of data security threats in your surroundings?
Keep safe online
Do you know how to handle and report a data breach?
Buy these posters today and increase staff awareness on your route to ISO 27001 certification.
* This download option provides high resolution PDF and JPG files so you can print the posters to your organisation's specific requirements.
Reviews