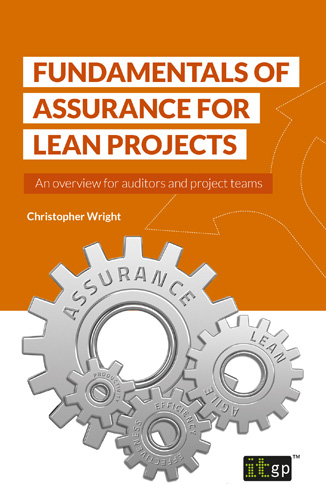 Fundamentals of Assurance for Lean Projects
Details
SKU: 4810
Format: Softcover
ISBN13: 9781849288989
BIC: Project management, COMPUTING: GENERAL
BISAC: BUSINESS & ECONOMICS / Project Management, COMPUTERS / General
Pages: 176
Published: 02 Mar 2017
Availability: In Stock

Description
Lean helps organisations in all sectors achieve their objectives by focusing on three fundamental areas: waste, customer value and continuous incremental improvement. Fundamentals of Assurance for Lean Projects provides practical information and advice to those tasked with assuring that project objectives are achieved by explaining the fundamental concepts of Lean auditing and how they can be applied to any project. It covers a number of topics, including:
The Lean approach and principles, and how Lean fits with similar approaches.
Tools used for root cause analysis (the 5 Whys and fishbone analysis).
Defining and modelling customer value (the Kano model).
Common causes of waste and how to improve flow.
Customer pull and Kanban mechanisms to manage the associated flow of processing and information.
The pursuit of perfection (Kaikaku and Kaizen) and total quality management (TQM).
The application of Lean principles to software development.
The governance of Lean projects, including Lean audit and review.
This book explains the jargon and dispels the mystique that surrounds Lean, providing readers with guidance and tips on performing audits or assurance reviews for Lean projects. 
Understand the fundamental concepts of Lean and how they can be applied to any project with this handy book.
Reviews
Table of contents
1: Introduction to the History and Nature of Lean Projects
2: Lean Principles and Concepts
3: Identify and Specify Customer Value
4: Identify and Map Value Stream
5: Create Flow by Eliminating Waste
6: Respond to Customer Pull
7: Pursue Perfection
8: Lean Software Development
9: Governance of Lean Projects
10: Using Lean Approaches for Your Lean Project Audit/Review