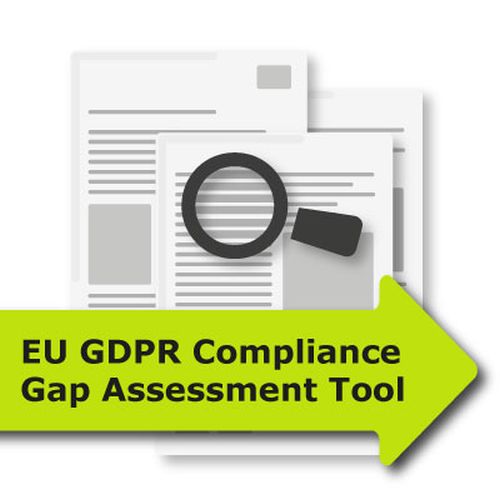 EU GDPR Gap Assessment Tool for the legal sector
Details
SKU: 4883
Format: Toolkit
ISBN13: 9781849289672
BIC: Data protection law, Privacy & data protection
BISAC: LAW / Computer & Internet, COMPUTERS / Security / General
Published: 01 Dec 2017
Availability: In Stock

Description
Assess your current stance against the GDPR by establishing areas for development, and effectively plan and prioritise your compliance project.
The questions are grouped into sections:
Governance
Risk management
GDPR project
Data Protection Officer (DPO)
Roles and responsibilities
Scope of compliance
Process analysis
PIMS
ISMS, 'integrity and confidentiality' (Principle 6) and Article 32
Rights of data subjects
Answering these questions provides you with a high-level Executive Summary of your state of compliance.
This tool is in Excel format and will work in any Microsoft environment; it does not need to be installed like software and it does not depend on complex databases. It relies on human involvement and basic knowledge of the GDPR.
It was not designed for conducting a detailed and granular compliance assessment.
Buy this gap assessment tool and kick-start your GDPR compliance project.
Table Of Contents
1. Governance
2. Risk management
3. GDPR project
4. Data Protection Officer (DPO)
5. Roles and responsibilities
6. Scope of compliance
7. Process analysis
8. PIMS
9. ISMS, 'integrity and confidentiality' (Principle 6) and Article 32
10. Rights of data subjects
Reviews