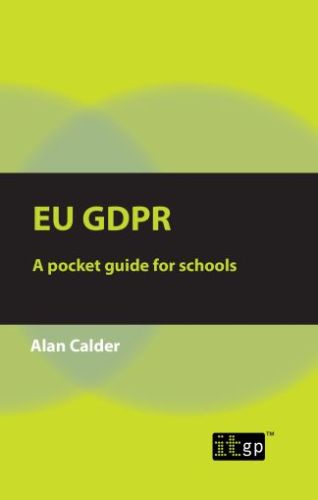 Description
The pocket guide for schools has targeted information, focused on the needs of schools and extended guidance around children's data and consent.
The EU General Data Protection Regulation (GDPR) unifies data protection and unifies data protection across the EU. It applies to every organisation in the world that handles EU residents' personal data – which includes schools.
The Regulation introduces a number of key changes for schools – and the change from compliance with the Data Protection Act 1998 (DPA) to GDPR compliance is a complex one. We have revised our popular EU GDPR – A Pocket Guide to include specific expectations of and requirements for schools, and provide an accessible overview of the changes you need to make to comply with the Regulation.
EU GDPR – A Pocket Guide Schools' Edition sets out:
A brief history of data protection and national data protection laws in the EU, including as the UK's DPA);
Explanations of the terms and definitions used in the GDPR;
The key requirements of the GDPR;
The need to appoint a data protection officer (DPO);
The lawful basis of processing data and when consent is needed;
How to comply with the Regulation; and
A full index of the Regulation, enabling you to find relevant articles quickly and easily.
This pocket guide is the ideal resource for anyone wanting a clear, concise primer on the GDPR. Buy your copy today.
Reviews
Table Of Contents
1: A Brief History of Data Protection
2: Terms and Definitions
3: The Regulation
4: Complying with the Regulation
5: Index of the Regulation
6: EU GDPR Resources