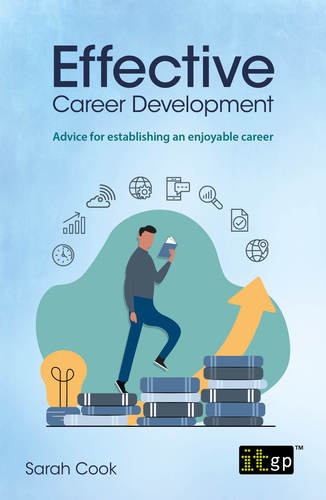 Effective Career Development - Advice for establishing an enjoyable career
Details
SKU: 5881
Format: Softcover
ISBN13: 9781787783782
BIC: Management: leadership & motivation, Management & management techniques
BISAC: BUSINESS & ECONOMICS / Management, BUSINESS & ECONOMICS / Leadership, BUSINESS & ECONOMICS / Motivational
Pages: 120
Published: 30 Aug 2022
Availability: Out Of Stock

Description
Effective Career Development – Advice for establishing an enjoyable career
Career development is no longer a case of climbing the corporate ladder
The world of work has changed dramatically in the last decade and so has our expectations. Changing jobs, roles, locations, sectors, and careers is becoming the new normal. Furthermore, the shift to remote working due to the COVID-19 pandemic has dramatically altered the working world and for many, has led to reflection and a desire for a career change.
This book will help you:
Set career development objectives;
Recognise your achievements to date;
Build upon your strengths; and
Identify personal and professional development opportunities.
The book includes exercises and activities to help you understand what is important to you in a job and how to attain your career goals
The author outlines the role of mentoring in career development, how to build your personal brand, present yourself professionally online and in person, and find the resources you need to achieve your development goals. The book also provides a practical example of a career development path in the cyber security sector.
By reading this book, you'll be able to assess the advantages and disadvantages of different career paths and set clear career development goals.
Reviews
Table of contents
Chapter 1: Taking control of your own career
Chapter 2: Understanding where you are now
Chapter 3: What is important to you in a job?
Chapter 4: Career development opportunities
Chapter 5: Creating career objectives
Chapter 6: Mentoring
Chapter 7: Promoting yourself
Chapter 8: Sources of information
Chapter 9: Career development in the cyber security sector
Chapter 10: Conclusions and actions
Further reading