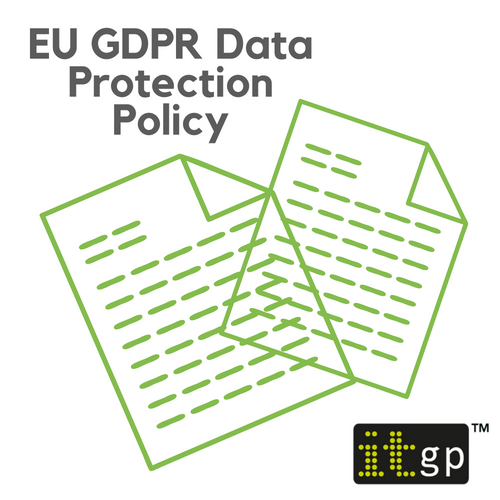 Data Protection Policy (GDPR_DOC_1.0)
Details
SKU: 4956
Format: Toolkit
ISBN13: 9781787780095
BIC: Data protection law, COMPUTER SECURITY
BISAC: LAW / Computer & Internet, COMPUTERS / Security / General
Published: 18 May 2018
Availability:

Description
An essential aspect of demonstrating compliance with the EU General Data Protection Regulation (GDPR) is compiling policies. A data protection policy is a great place to start as it is an integral part of any GDPR project. Written by GDPR experts and designed for all business types, our Data Protection Policy will guide you through the process of creating your own.
The policy has been created in Microsoft Word and is easy to edit.
Reviews