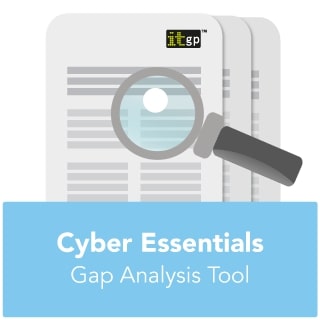 Cyber Essentials Gap Analysis Tool
Details
SKU: 4514
Format: Toolkit
ISBN13: 9781849286992
BIC: Corporate governance & responsibilities, COMPUTER SECURITY
BISAC: BUSINESS & ECONOMICS / Corporate Governance, COMPUTERS / Security / General
Published: 03 Mar 2022
Availability: In Stock

Description
Fully updated for the 2022 changes, this tool enables you to identify the controls that you need to put in place to meet the requirements of the Cyber Essentials scheme, and monitors your progress towards compliance.
Start your Cyber Essentials compliance programme today
This gap analysis tool is designed to help you map your current measures against the Cyber Essentials requirements, and determine what you still need to do to achieve full compliance.
What does the tool do?
This practical tool is functionally similar to an SAQ (self-assessment questionnaire) in that it requires you to answer simple yes/no questions about the state of your cyber security based on the NCSC's "Cyber Essentials: Requirements for IT infrastructure" document and on the IASME SAQ questions.
You can also select your stage of implementation from the drop-down lists, provide any relevant documentation references and add comments (for example, details about processes that would help you complete your SAQ).
Based on your answers, the executive summary tab details your gap analysis results and provides a table that tracks your implementation progress.
Determine your current compliance with the Cyber Essentials scheme quickly and inexpensively with the Cyber Essentials Gap Analysis Tool. Buy today!
For more information, read our FAQ here.
Reviews